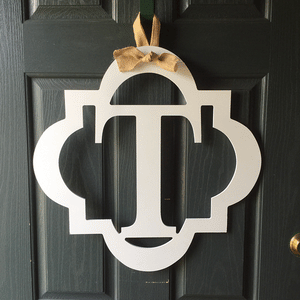 Decorative Bordered Initial
Look for the perfect décor in your house? This wall art bordered initial looks great on doors, bedrooms, or any wall in the house! Available painted or unfinished and ready to hang with burlap ribbon.
When ordering, please enter:

*Always enter text exactly as you wish for it to appear on product.